Main Content
Hong Kong Media and Asia's Cold War Online Book Talk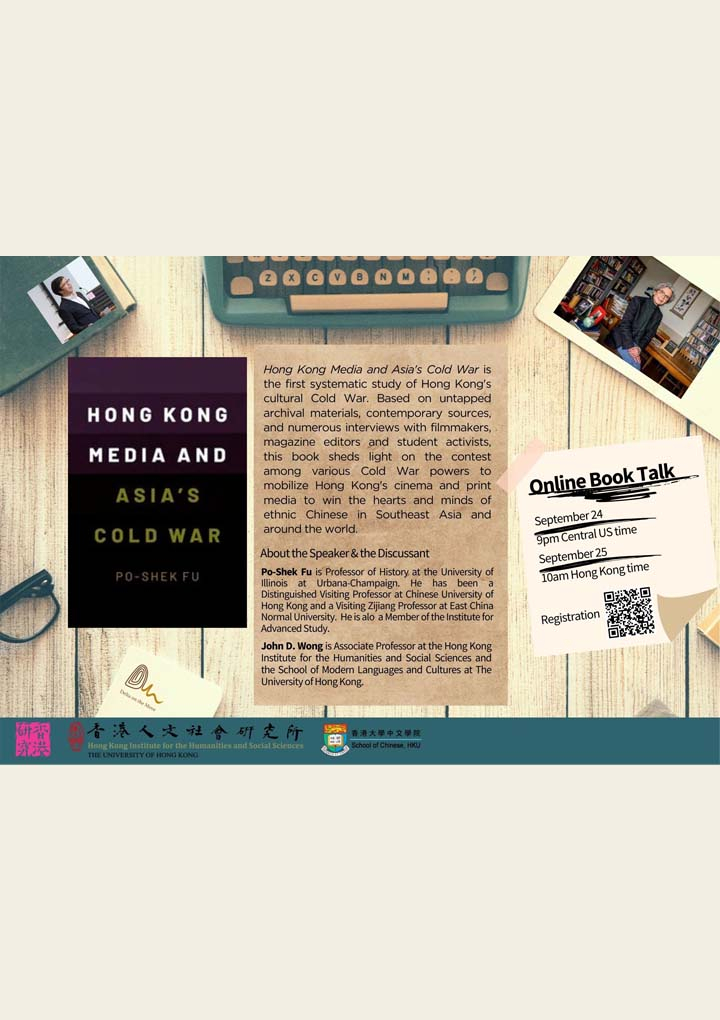 Hong Kong Media and Asia's Cold War Online Book Talk
Hong Kong Media and Asia's Cold War is the first systematic study of Hong Kong's cultural Cold War. Based on untapped archival materials, contemporary sources, and numerous interviews with filmmakers, magazine editors and student activists, this book sheds light on the contest among various Cold War powers to mobilize Hong Kong's cinema and print media to win the hearts and minds of ethnic Chinese in Southeast Asia and around the world.
Po-Shek Fu is Professor of History at the University of Illinois at Urbana-Champaign. He has been a Distinguished Visiting Professor at Chinese University of Hong Kong and a Visiting Zijiang Professor at East China Normal University. He is also a Member of the Institute for Advanced Study.
John D. Wong is Associate Professor at the Hong Kong Institute for the Humanities and Social Sciences and the School of Modern Languages and Cultures at The University of Hong Kong.
Registration link: https://hkuems1.hku.hk/hkuems/ec_hdetail.aspx?guest=Y&ueid=89879