Main Content
Message from the Head of School
Established in 1927, the School of Chinese has since remained committed to the promotion of Chinese heritage and the integration of Chinese and Western scholarship. Built upon the efforts of our founders and their successors, the School has become a leading international centre for research and teaching in Chinese language, literature, history, and translation. At present, it consists of three units: the School Proper, the Chinese Language Enhancement Programme (CLEP), and the Chinese Language Centre (CLC). We remain the only unit within the University where the medium of instruction is Chinese, including both Putonghua and Cantonese.
The School Proper offers four undergraduate programmes. They are Chinese Language and Literature, Chinese History and Culture, Translation, and Hong Kong Studies. The Chinese Language and Literature programme features two main streams: the "language" stream focuses on the study and research of the Chinese language from the perspective of linguistics, while the "literature" stream focuses on literary theory, creative writing, pre-modern and modern Chinese literature, as well as Chinese literary history. The Chinese History and Culture programme currently offers courses in dynastic history, religion, philosophy, history of the Chinese diaspora, modern and contemporary history, technology, legal systems and culture, as well as East-West cultural exchange. The Translation programme covers translation theory and practice, language studies, and translation criticism. The Hong Kong Studies programme, our latest one, covers a wide range of topics on Hong Kong's literature, culture, and history. We also offer MPhil and PhD programmes by research, and three taught MAs in Chinese Language and Literature, Chinese Historical Studies, and Translation respectively.
Our Chinese Language Enhancement Programme provides opportunities for enriching students' knowledge of Chinese and sharpening their communication and writing skills. Our Chinese Language Centre provides courses in Putonghua as well as beginner and intermediate Cantonese courses. Our Language Centre also offers courses on Chinese culture for international students.

The School emphasizes interdisciplinary engagement and outreach. With a distinguished line-up of globally minded faculty members, the School's achievements in the areas mentioned above have brought worldwide recognition. Our professors publish their cutting-edge research in prestigious journals of their fields in English and Chinese. We also run our own peer-reviewed HKU Journal of Chinese Studies. We strive to conduct top-notch research in, and nurture world-leading scholars of, Chinese literature, history, and translation. We also aim to contribute to Hong Kong's intellectual vibrancy with our ongoing recruitment of global talent, and propel Sino-international intellectual exchange to new heights.
香港大學中文學院成立於1927年,九十多年以來,我們以傳承國粹、貫通中西文化為辦學宗旨,在前人學者的辛勤耕耘基礎上,建立起深厚的學術傳統和學科規模,成為具國際影響力的漢語言文學、歷史、翻譯的重要教研機構。中文學院目前由學院本部、中文增補課程及漢語中心三部分組成。
學院本部開設的學士課程包括中國語言文學、中國歷史文化、中英翻譯、香港研究共四種主修及副修課程。中國語言文學課程分語言和文學兩類,前者重在從語言學的角度學習和研究漢語,後者研習文學理論、寫作、中國古代和現代文學作品,及中國文學史的發展脈絡。中國歷史文化課程含斷代史、宗教史、思想史、教育史、交通史、華僑史、近代史、科技史等。中英翻譯課程內容包括翻譯理論與實務、語文研究、譯文評析等課題。近年增設的香港研究課程,內容含括香港文學、文化和歷史。研究生課程分修課式和研究式兩類。我們開設的中國語言文學、中國歷史研究、翻譯等三種修課式碩士課程,廣受現職教師和社會人士歡迎。至於研究式碩士和博士課程,則全日制、兼讀制兼備,並設有獎學金,內容涵蓋全面。
中文增補課程提供全校必修的實用中文課程。內容包括漢語知識、溝通技巧和各類文書寫作方法。課程設計以學習效果為本,強調學生主動探索及研習。
漢語中心主要提供普通話及廣東話課程,及供國際學生選修的各種中國文化課程。中文證書課程為二年制密集語文訓練課程,主供外籍人士修讀。此外,漢語中心也提供不同種類、不同程度的本科生普通話課程,供同學選讀。
學院側重跨學科互動和教研推廣。目前師資充沛,老師們具國際視野,在上述各研究範疇的中英文出版,成果斐然。我們亦積極參與國際學術活動,召開會議,並出版《香港大學中文學報》。我們致力於具前瞻性視角而又扎根於實證基礎上的中國文史與翻譯相關研究,充分運用香港作為中西文化匯流地的優勢,作育英才,推動學術交流,百尺竿頭,更進一步。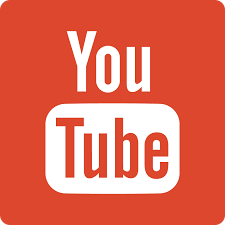 Introduction of the School of Chinese